10 Awesome Scrambler Motorcycle Builds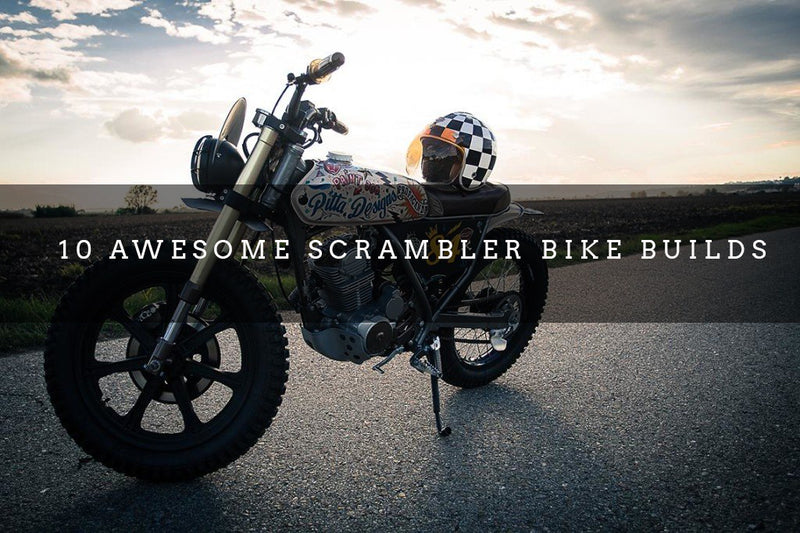 10 Awesome Scrambler Motorcycle Builds
At the Scotch and Iron studio, we spend a lot of time in front of our computers doing the dirty internet work required of this business.  We can't help but get distracted from time to time browsing some of the best cars and bikes we can find on the interwebz. So when we stumbled on a few Scrambler Motorcycle builds we had to compile a few more of our favorites.
Pinterest is always a go to site to quickly scan some of the best bikes hitting the moto scene.  We saved a few of our favorites and wanted to share them here with you.  Check out these bad ass builds and be sure to stop by the builders websites.
---

---
Yamaha SR500 by Auto Fabrica
---
Honda CL360 by The Wilkinson Bros.
---
---
---
Yamaha SR500 by Powder Monkees and Federal Moto / Source BIXEEXIF
---
---
Ducati Scrambler by Krugger
Images : http://www.thierrydricot.be/
---
Images : http://robgristphoto.co.uk/
---
---
Sources :
BIKEEXIF / PIPEBURN / THE BIKE SHED