Lonestar Throwdown 2019 HUGE Event Coverage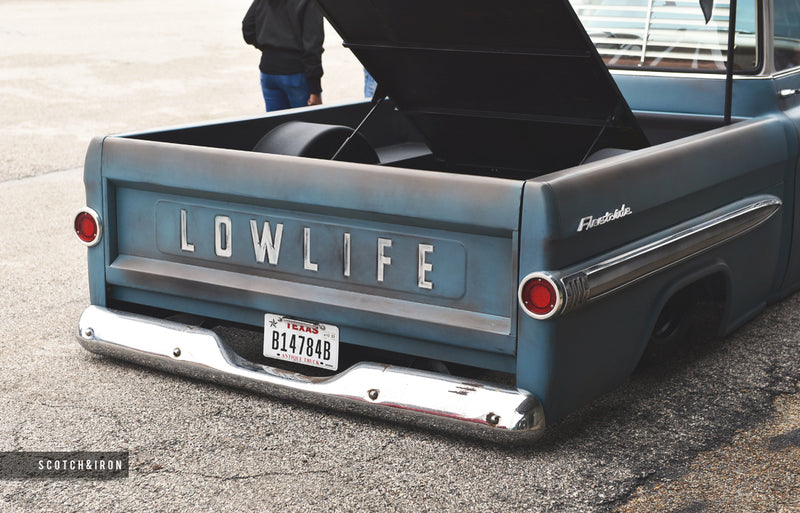 Lonestar Throwdown 2019
Don't Mess with Texas
Words & Photographs by Jon Hansen
            February snuck up quickly on us all this year as it was suddenly time for our winter blues to end by taking the annual trip down to Conroe, Texas for Lonestar Throwdown. If you have not heard of LST by now, we are slightly worried about you and advise that you see your nearest doctor or therapist immediately because life as we know it would not be the same without it. Trucks of all makes, models, and heights come from every corner of the United States to debut their latest builds, as well as just seeing all the newest trends and products for the current years show season.
            Though the weekend started with a little rain, no one was going to be intimated away from a great time by a few puddles. This Friday, Saturday and Sunday show will keep your head on a swivel as trucks and trailers arrive driving and dropping in some of the wildest rides you have ever seen, year after year. Boasting incredible sponsors such as Kicker, American Force, Slosh Tubs, Phat Phabz, and Flo Air ride, and many others as well as around 10 food truck options; it is easy to see why this juice is worth the squeeze in every category. Speaking of categories, let's talk awards. LST not only has Top 100 awards, as well as many category-specific awards; but they offer some of the most high-quality full billet machined custom trophies you have ever come across.

            2019 was another neck breaking year as we have all come to expect. From high-end hot rods and classic patina trucks, to monster trucks and laid out bodied billet masterpieces; you can find whatever tickles your fancy at this show. Being one of the only shows that encourages and allows you to make laps of the fairgrounds in your show vehicle, it gives everyone a unique way to view the show; as well as catch a glimpse of some of your favorites rolling around during the weekend. The American Force Arena has become a major place of interest the past 2 years as well, packing their own DJ and more amazing trucks than you can keep up with (they tend to rotate in and out throughout the weekend); its definitely a great area to check out and also rest your legs in if you're tired of walking.
            As per usual, we tell you now to start booking your Conroe and surrounding area hotel rooms for next year now; and also to register for LST 2020 as soon as they open registration. BOTH OF THESE WILL SELL OUT. Over 2,100 vehicles rolled into the show this year and that number easily stays that high selling out to capacity each and every year; so put Lonestar Throwdown in your calendars now for February 21-23 2020, you can thank us later.