The One Moto Show 2019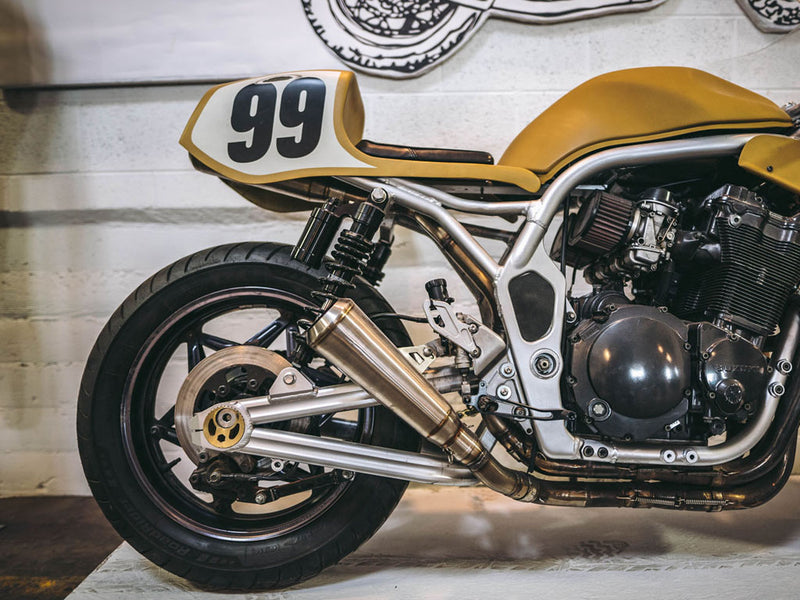 Its that time of the year again and The One Moto Show 2020 is right around the corner.  I had these photos from the 2019 event kicking around sent in by one of our photo contributors, so what better time to post them up! 
Photos and words by Alyssa Garcia
The 2019 One Moto Show
"Featuring over 200 custom, classic, concept and rare motorcycles from all over the world.
But more than that, it's a cultural gathering for all types of folks: young, old, mild and wild."
The 10th year anniversary of the One Moto Show was definitely one for the books. Hosted in the Pickle Factory in Portland, the building itself was a sight to be seen. We're talking a seriously gorgeous creative space. When you walk in your greeted by the fresh smell of See See coffee and instantly ushered into rooms and rooms of killer and creative builds from individuals and builders all over the country.
As if seeing all of the creative builds wasn't enough of a thrill, midway through the day you could grab a few beers and head over to the mini-track set up to see (or be a part of) mini bike races! People got a chance to spend some time checking out the new Indian FTR1200, which was a sight to see and chat with their spokespersons about the new monster bike.
Each night ended with live music and a party. I mean, who doesn't love that.
It was a chilly snowy weekend but a damn good time. See you next year Portland
 CLICK IMAGES FOR LARGER VIEW