The SEMA Show Las Vegas 2016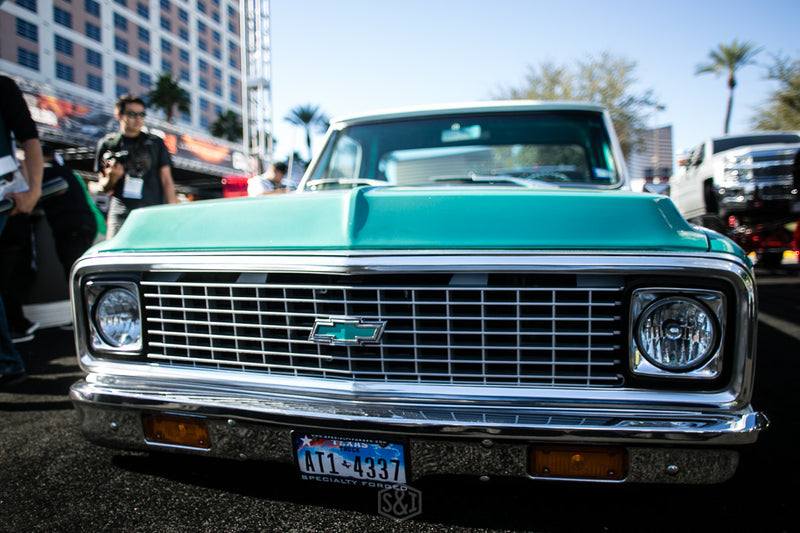 SEMA SHOW 2016
The SEMA Show 2016 in Las Vegas has come and gone, and once again it did not disappoint us at Scotch & Iron. Having attended the show for many consecutive years, at times the builds seem to start to all look the same. I guess being around the car industry for so long has way a of making you numb to amazing cars and trucks.
This year however it seemed that a lot of builders pulled out all the stops. With social media being the driving force behind the hype surrounding many of these cars, the anticipation was real this year in hopes that the reality lived up to the hype.
A few of the builds that were extra exciting (at least to me) included the Bagged Duramax Dually from The Little Shop, Rob Idas' Porsche 911 and the entire collection of bagged C-10 Trucks parked at the Accuair Corral outside the Central Hall all weekend.
Our trip to the show this year was very brief and we only had two days to browse the entire show, however I was able to speed walk much of the show floor and capture photos of the builds that stood out.
I was also able to spend a little longer on a few of the highlights and those I will post in later installments of SEMA coverage.
Check out our first batch of favorites below. Click on any image to open a larger view !
-Russ
---
SAVE 10% ON YOUR FIRST ORDER // FREE SHIPPING ON DOMESTIC ORDERS OVER $60.00
---