Vintage Motorcycle Show Miami Hosted by "Old Soul Young Blood"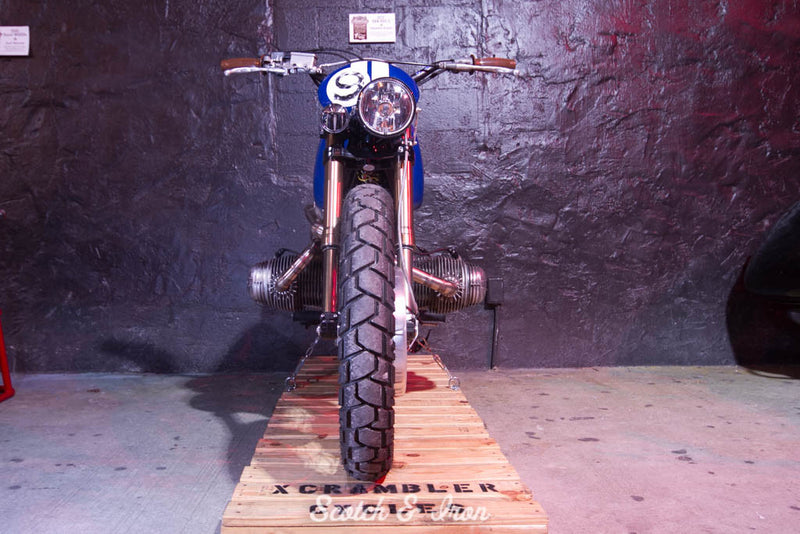 We have been rather busy over here at Scotch and Iron and at times certain things take a back seat.  But the good news is we have been sitting on these images for quite some time and you know how the saying goes, "better late than…"
You get the point !
Back in December the guys and gals from "Old Souls Young Blood," a moto brand / crew / builders / bad ass dudes, held an event in downtown Miami during the Art Basel festivities.  If you are not aware of Art Basel, its basically the worlds best artist from all walks, gather in Miami for one week to show off their creations.  You can expect to see everything from sculpture, paintings, graffiti walls to simply crazy creations that words cannot describe.
The event was called MOTOEVO and was held at a sweet new speakeasy bar and live music venue called Rail Road Blues.   Some of the best works of motorcycle art that South Florida has to offer were featured this night.
OSYB crew had a neat little pop-up shop featuring their wares and they also had a rad collection of helmets painted by Chemical Candy  Customs and plush liners from Billy Davis Hellmutts.
We hope you enjoy the images we gathered and we can only hope that next year will bring a similar event to sunny Miami.
 Vintage Motorcycle Show Miami Motoevo